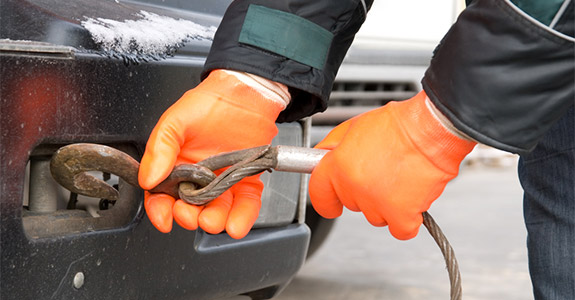 Premier Roadside Assistance
At K & D Towing, we're your company for all types of roadside service, including towing services, jump-starts, fuel deliveries and more. As a family-owned company, we pride ourselves in being the roadside assistance service that customers know they can count on day or night. Our services include: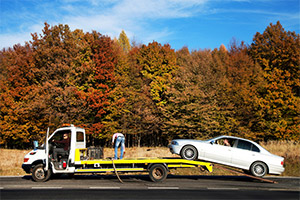 Towing services: Breakdowns happen and they don't always choose the most convenient times. When you're in need of a tow, you can count on K & D Towing. We can get to you quickly no matter what hour of the day and provide quality towing services at a reasonable price.
Automotive car lockouts: If you find yourself stuck on the wrong side of a locked car door, we're the company to call. We'll come to you, whether you're at home, work, or anywhere in between, and offer quick and hassle-free car lockout service
Tire changes: K & D Towing is known for its reliable roadside assistance in Jamestown, ND, and this includes tire changes. Don't worry about struggling with replacing the tire when you can trust our professionals to arrive promptly, replace your tire and have you on your way at a price you can afford.
Fuel delivery service: We've all been there. You think you have enough fuel to get you to the next service station, but you miscalculate and suddenly you're pulled over to the side of the road with the fuel gauge registering E. Fortunately, K & D Towing is here to help. We offer a convenient fuel delivery service for you no matter where you are.
Roadside assistance: For the last decade, our customers have counted on us as their number one roadside assistance service in Jamestown, ND. We promise prompt and friendly service, whether you need a simple jump-start or you're having automotive problems. 24 hours a day, we're the company to call.
Winch Out Services: We specialize in winch out auto recovery, rescuing your vehicle from tough situations with care and precision. Whether you're stuck in a snowbank, mired in mud, or facing a mechanical breakdown, our team of skilled professionals is available around the clock, ready to lend a helping hand. We take pride in our ability to handle challenging terrains and adverse weather conditions, ensuring a damage-free and efficient recovery of your vehicle.
For all your roadside assistance and towing service needs, contact us at K & D Towing at 701-252-9024.